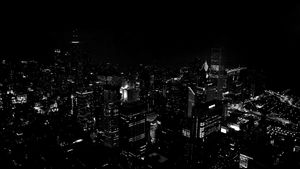 "

Top 10 up-and-coming DJs that should be on your radar."
— Complex
As a rising star on the scene, seasoned beat blender DJ Xclusive City is quickly becoming one of the most notable and dynamic DJs, one who is writing his own rules and trail blazing his way through the music industry.  Drawing on his diverse musical background and a rapidly expanding fan base that began in Providence, RI to New York City and is now growing in Orlando, Florida.  DJ Xclusive City knows no limits and is fully committed to his craft. 
With a passion for music in his DNA, DJ Xclusive City inherited his music talents from his father and his uncles at a young age.  His up North roots, combined with his current Southern home base, keep him and his team tapped into the streets and on top of his game, providing what the people want to hear.
In 2005, DJ Xclusive City released his debut single Ya Mean featuring himself as Haitian American rapper L. Dotti and his longtime friend American rapper Hus.  The song was released on October 27, 2005, as the first single from DJ Xclusive City's debut studio album, Da League (2005). 
"Bounce & Lean" is the second single from DJ Xclusive City's debut album, Da League, produced by June Brone.  The single features himself as Haitian American rapper L. Dotti alongside HUS. and June Brone.  It was released on May 31, 2006. 
Since 2008, DJ Xclusive City has been nominated and voted the best for his mixing and DJing skills at various industry events.  Some notable events throughout his career include DJing on SiriusXM and HOT 97 as well as being a guest DJ on Diddy's Revolt TV in LA and at the Revolt Music Conference in Miami.
"

The Vibe King"
— The Source
After relocating to Orlando back in 2014, Xclusive City was later hired at iHeartRadio's Orlando Hip Hop and R&B station, 104.5 The Beat (WTKS) for "Let's Talk!" with Viva La Koi inside the "12 O' Clock Lunch Mix" weekdays at noon.  Having over 5 years of radio experience at 104.5 The Beat and iHeartRadio, Xclusive City has been mentioned numerous times in publications for deejaying celebrity parties with Cardi B, Megan Thee Stallion, DaBaby, Pop Smoke, Tory Lanez, Plies, Nas, Wale, Maxwell & many more. 
Currently, Xclusive City holds a weekly residency at One80 Skytop Lounge in downtown Orlando along with "iCONiC Thursdays" the longest running party in Orlando history.  He is also a resident DJ at Mango's Tropical Cafe.  
DJ Xclusive City is unstoppable. He's been known for breaking records over the past years, he was the first DJ to premiere "If" with DaVido back in 2017.  And the first to break Afro B's smash hit "Drogba (Joanna)" in the clubs.  Xclusive City was chosen back in Dec 2019 as the newest member of the world famous Da Union DJ Crew.  He now does 104.5 The Beat and iHeartRadio weekdays with Viva La Koi, weekends with DJ D-Strong and has his own live mix show Sunday VIBEZ on Sunday Nights playing the latest tunes and upcoming artists. 
The term DJ is used to describe a wide variety of characters in today's musical landscape.  There are DJs who are on the radio, DJs who spin at clubs, DJs who perform at festivals, DJs who produce…and then there are DJs who do it all.  That is DJ Xclusive City.
Booking Info: 
Call/Text: (347) 98-XCITY 
Email: info@djxclusivecity.com